Travel Options
Here are some different options to help you arrive at Skydive Vancouver Island.
You can make it all the way from Vancouver to Skydive Vancouver Island for under $25 by utilizing public transit and BC Ferries. You can walk on the ferry for $16.25. Here is the ferry schedule.
Once you arrive in Nanaimo there are a couple options for you.
BC Transit can get you there. It will take a couple hours, but that's ok. It's your chance to relax before the thrill of a lifetime. Here is the link to BC Transit. Enter the departure location as Departure Bay and the arrival location as Nanoose Bay Petro Canada. From here we can pick you up and it's only 5 min away.

We can arrange a shuttle to pick you up

If you want the opportunity to explore the area some more, then renting a car in Nanaimo might be a good idea. Budget Rent A Car is just a few km down the street from the Departure Bay Ferry Terminal. The link to them is here. Enterprise Rent a Car will actually meet you at the ferry terminal with a rental car. Here is a link to them
If you are at a local resort or hanging out somewhere else on the island we can arrange to get you picked up and brought back to your home away from home.
How about travelling first class on the airline that service Qualicum Beach. Oceanside Air offers daily flights to Qualicum Beach from the Vancouver Airport South Terminal. Our shuttle visits this airport daily.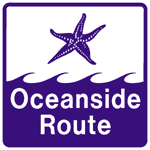 If you have a car, Skydive Vancouver Island is very easy to find. We are located at 1515 Island Hwy E. Nanoose Bay at the Arbutus Meadows Events Centre. The map with our exact location is at the bottom of this page.